25 - 26 OCTOBER '23 | PAVILION HOTEL KUALA LUMPUR + VIRTUAL (HYBRID)
The 3rd annual Islamic Fintech Leaders summit is a highly anticipated event that brings together experts, thought leaders, and innovators in the field of Islamic Finance and Technology.
The summit aims to explore the crucial role of fintech in building a resilient and sustainable financial sector amidst disruptive technologies and a challenging economy.
The summit will reflect on the evolution of financial technology against this backdrop of volatility; considering the key trends, challenges and market disruptions, and discussing the opportunity on how Islamic fintech can contribute to achieving the SDGs and creating an inclusive and ethical financial ecosystem, as well as exploring how emerging technologies such as AI, Metaverse and payment innovations can unlock the potential of fintech and transform the Islamic finance industry.
The 3rd Annual Islamic Fintech Leaders Summit promises to be a thought-provoking event where industry professionals can gain a deeper understanding of how fintech can contribute to building a resilient, inclusive, and sustainable financial sector. The summit will explore the intersection of fintech with Maqasid al-Shariah, the SDGs, financial inclusion, tech innovation, and payment innovation, collaboration and partnership, to build a financially inclusive ecosystem, facilitating knowledge-sharing and networking opportunities among participants.
< EVENT KEY DISCUSSIONS >
Building A Resilient And Sustainable Financial Sector Amidst Disruptive Technologies And A Challenging Economy
Creating An Inclusive And Ethical Financial Ecosystem
Digitise. Collaborate
Building A Financially Inclusive Fintech Ecosystem
Future Of Fintech Payments
Startup Demos & Breakout Sessions
> ASSISTANT GOVERNOR, BANK NEGARA MALAYSIA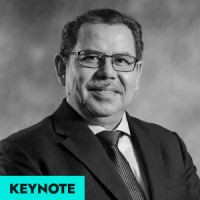 Professor Dato' Dr. Mohd Azmi Omar
> PRESIDENT & CEO, INTERNATIONAL CENTRE FOR EDUCATION IN ISLAMIC FINANCE (INCEIF), MALAYSIA
> SECRETARY GENERAL, AAOIFI, BAHRAIN
> CHIEF OPERATING OFFICER, IFAAS, TURKIYE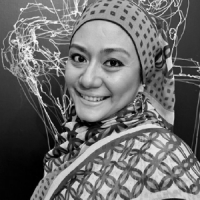 > DIRECTOR, DIGITAL FINANCE AND ISLAMIC DIGITAL ECONOMY, DIGITAL INDUSTRY DEVELOPMENT, MDEC
> SECRETARY-GENERAL, ISLAMIC FINANCIAL SERVICES BOARD (IFSB)
> CEO, STANDARD CHARTERED SAADIQ MALAYSIA
Dr. Azrul Azlan Iskandar Mirza
> DEPUTY DIRECTOR, ISLAMIC CAPITAL MARKET DEVELOPMENT, SECURITIES COMMISSION MALAYSIA
> CONSULTANT – GREEN TAXONOMY & CARBON MARKET DEVELOPMENT, THE WORLD BANK, MALAYSIA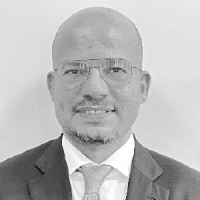 > LEAD KNOWLEDGE SOLUTIONS SPECIALIST, ISLAMIC DEVELOPMENT BANK INSTITUTE (ISDBI), SAUDI ARABIA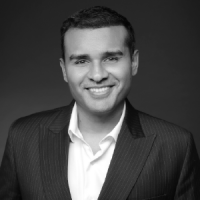 > CHAIRMAN, MENA FINTECH ASSOCIATION, UAE
> BOARD MEMBER, BANK ISLAM MALAYSIA BERHAD
> SENIOR DIRECTOR, STRATEGY & ESG, PAYMENTS NETWORK MALAYSIA
> FOUNDER & CEO, MINDSPRING, MALAYSIA
> CHAIRMAN, WAAFI BANK LTD, MALAYSIA
> HEAD OF DIGITAL TRANSFORMATION & INNOVATION, KUVEYT TURK PARTICIPATION BANK, TURKIYE
> DIRECTOR, ISLAMIC BANK AUSTRALIA
> Designate CTO, Digital Banking, KAF INVESTMENT BANK, MALAYSIA
> EXPERT – FINANCE IMPACT, UNDP
> MANAGING PARTNER, GREEN FOR SOUTH INC., CANADA
> EXECUTIVE DIRECTOR, DELOITTE BUSINESS ADVISORY SDN BHD, MALAYSIA
> BUSINESS DEVELOPMENT DIRECTOR, Al WASEELAH 
> CHAIRPERSON, INDONESIA SHARIA FINTECH ASSOCIATION (AFSI), INDONESIA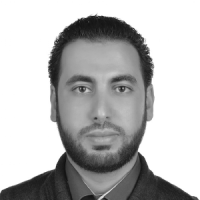 Dr. Mohamad Anouar Gadhoum
> CEO, PAYDAY TAKAFUL, UNITED KINGDOM
> CO-FOUNDER, TAYYAB, KAZAKHSTAN
> COUNTRY HEAD, FUNDING SOCIETIES, MALAYSIA
> ADJ PRACTICE PROFESSOR (AI)
> FOUNDER/CHAIRMAN, CENTRE FOR AI INNOVATION, GLOBAL | MYFINB | AIV50
> CEO & CO-FOUNDER, ALFIE IFIN SDN BHD, MALAYSIA
> FOUNDER & CEO, PAYSKY & YALLA SUPER APP, EGYPT
> CEO & FOUNDER, CAPSPHERE, MALAYSIA
> ASSOCIATE DEAN FOR RESEARCH, PROFESSOR & PROGRAM COORDINATOR OF ISLAMIC FINANCE & ECONOMY, HAMAD BIN KHALIFA UNIVERSITY, COLLEGE OF ISLAMIC STUDIES, QATAR
> CO-FOUNDER & MANAGING PARTNER, FICUS CAPITAL, MALAYSIA
> DIRECTOR, ARTEM VENTURES, MALAYSIA
> CEO & FOUNDER, NEXEA ANGELS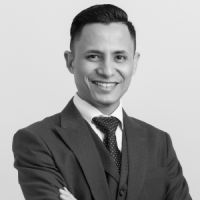 > PARTNER, RAJA, DARRYL & LOH
> HEAD, THE ISLAMIC FINANCE PRACTICE GROUP, MALAYSIA
> MANAGER OF THE INFORMATION TECHNOLOGY MANAGEMENT DIVISION, ISLAMIC CORPORATION FOR THE INSURANCE OF INVESTMENT AND EXPORT CREDIT (ICIEC), SAUDI ARABIA
> MANAGING DIRECTOR/CEO, AMANIE ADVISORS, UAE
>  CHIEF EXECUTIVE OFFICER, ETHIS VENTURES SDN BHD, MALAYSIA
> FOUNDER & CEO, DU-IT, MALAYSIA
> CHIEF STRATEGY OFFICER, SHARLIFE
> RESEARCHER EXPLORING CHANGING LANDSCAPE OF ISLAMIC FINANCE IN EMERGING DOMAINS OF OPEN BANKING AND METAVERSE
> FOUNDER & CEO, MRHB NETWORK
> DIRECTOR & APAC LEAD, FINANCIAL SERVICES & HEALTH, PLUG AND PLAY APAC
> ASIA-PACIFIC REGIONAL & TECHNICAL LEAD, GREENING FINANCIAL REGULATION INITIATIVE, WWF
> SHARIAH ADVISORY COUNCIL, BANGLADESH SECURITIES AND EXCHANGE COMMISSION (BSEC)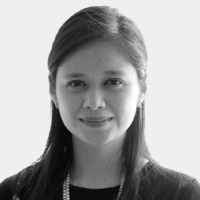 > CHIEF STRATEGY OFFICER, EXIM BANK
> DIRECTOR, RESEARCH QUALITY ASSURANCE & PUBLICATIONS, INTERNATIONAL SHARI'AH RESEARCH ACADEMY, ISLAMIC FINANCE (ISRA) RESEARCH MANAGEMENT CENTRE, INCEIF UNIVERSITY
> MEMBER OF THE SHARIAH ADVISORY COUNCIL, BANK NEGARA MALAYSIA (BNM)
> SHARIAH ADVISORY COUNCIL, SECURITIES COMMISSION MALAYSIA (SC)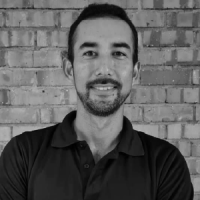 > CHIEF EXECUTIVE OFFICER, MESINKIRA SDN BHD
> HEAD, IT PLANNING & INNOVATION, BANK ISLAM MALAYSIA BERHAD
> DIRECTOR OF ENGINEERING, LIBERTY MUTUAL – ASIA
> MANAGING PARTNER, NEXEA ANGELS
< WHY YOU CANNOT AFFORD TO MISS ISLAMIC FINTECH LEADERS SUMMIT 2023 >
Stay Ahead of the Curve
Be at the forefront of conversations led by banks, fintechs, regulators, and technology providers.
Strategic Insights
Gain valuable takeaways from engaging keynote addresses, informative presentations, and real-world case studies.
Exclusive Access
Join a senior audience of C-level executives, Presidents, Directors, and Vice Presidents, representing over 60% of financial institutions.
Partnership Opportunities
Unlock collaboration potential by connecting with fintech startups, influential banking leaders, and investors
Inspiring Discussions
Immerse yourself in dynamic, thought-provoking panel discussions, fireside chats, debates, and roundtables discussions all under one roof.
< PAST EVENT HIGHLIGHTS >
< WHO ATTENDS ISLAMIC FINTECH LEADERS SUMMIT >
< GEOGRAPHICAL BREAKDOWN >
< WHAT PREVIOUS ATTENDEES HAD TO SAY >
KUALA LUMPUR + VIRTUAL (HYBRID)