As we navigate this era of digital transformation, the fusion of technology and human resources has become imperative for companies striving to maintain a competitive edge. The successful coexistence of technology and human resources is a testament to our ability to create and flourish as we traverse this era of digital revolution. Embracing this synergy not only boosts efficiency but also fosters a culture of continuous learning and adaptability, where employees can acquire new skills and stay aligned with the industry trends.
The 2nd Annual HRTech Global Pulse opens the door to a future where advanced technologies and people-focused strategies converge, revolutionizing how we operate, connect, and flourish as a workforce whilst venturing into these critically curated themes specially dedicated for all HR enthusiasts: CHRO Leadership Spotlight, Work Redefined: Shaping The Future, Human Centric Work Model and Humanizing Work in the Age of Generative AI Tools.
Over the course of this inspiring event, we will delve into an exciting array of topics that encompass the realms of AI-driven talent acquisition, employee experience, digital learning, data-driven performance and more. Our diverse panel of industry experts thought leaders and visionaries will share insights for transformative HR practices. We're entering a tech-driven HR renaissance, using AI analytics and wellness solutions to enhance productivity. We will also stress empathy, inclusivity and diversity. HRTech Global Pulse 2024 showcases tech unlocking human potential, redefining HR's future for innovation and growth. 
Global Consulting Partner, Chief Future of work Officer & Executive Coach
Microsoft Worldwide Public Sector (Government) CTO
Clinical Professor & Chair, Human Capital Management Department
NYU's School of Professional Studies
Group Chief People Officer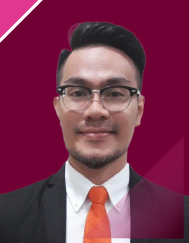 General Manager, Human Capital Business Driver
Unifi Mobile, Telekom Malaysia Berhad
Global Head of DBS and ASP Transformation Services
HSBC Electronic Data Processing Malaysia
Selangor Human Resource Development Centre
Senior Human Resources Leader
JCD Advisory (Former Chief Human Capital Officer, NASA)
Head of HR DHL IT Services Malaysia & Global Business Partner for Express Solutions
Top 100 Most Influential HR Leaders in SEA
Michelle Chiou Thien Ling
Industrial-Organizational Psychologist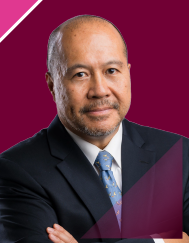 Managing Director of Image Revamp, Lead Trainer of Image Revamp
Laurea People's Signature
IT Product Domain Lead HR & General Services
Beiersdorf Shared Services
Assoc Prof Dr Mohamad Afzhan Khan
Assistant Vice President ( Open Learning )
Keynotes, fireside chats, case studies and in-depth discussions on:
GM / VP / Directors / HOD / Managers of:
Learning and Organizational Capability
Organizational Development
Organizational Effectiveness
People, Learning and Culture
Goverment Organization, Public Sector, Private Sector, Business Owner, Startups
Unleash the potential of your workforce: Learn how to harness technology to unlock your team's full potential, fostering a more productive and engaged workforce.
Stay ahead of the curve: Stay informed about emerging trends and best practices, ensuring you remain at the forefront of innovation in your HR strategies.
Implement human-centric strategies: Explore innovative approaches that place people at the center of your organization, promoting a positive and inclusive work culture.
Drive business growth: Understand how technology-driven HR iniatives can drive organizational success and contribute to long-term business growth

Inspiration and motivation: Gain inspiration from success stories from the award winners' speakers and fuel your drive to create positive changes in your workplace.
Access to industry resources: Receive access to a wealth of resources, tools, and case studies that can be applied directly to your HR practices.
Discover the latest advancements: Gain insights into cutting-edge technologies shaping the future of human resources, providing you with a competitive edge in your industry.
Network with industry experts: Connect with influential professionals and thought leaders in the field of HR and technology, creating valuable connections for your career or business.
2ND ANNUAL HRTech GLOBAL PULSE | 28-29 FEBRUARY 2023 | KUALA LUMPUR