ISLAMIC FINTECH LEADERS FORUM
Envisioning Tomorrow: Pioneering the Islamic Fintech Wave
24th August, 25th August, 26th August 2021
The Fintech Islamic  Forum agenda curated by a world-leading advisory board. The event has been designed to empower Islamic banks, regulators, venture capitalists, accelerators, startup entrepreneurs and sharia scholars under one roof to unlock the full potential of Islamic finance in the digital age, to drive its own evolution in the years to come, and to secure its role in the fast-evolving financial services ecosystem.
Decentralised Finance (DeFi)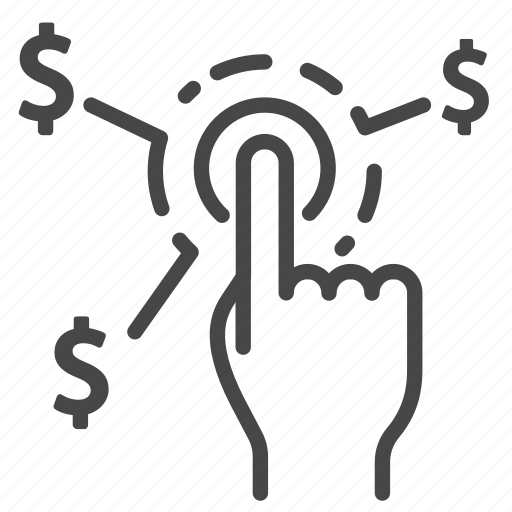 Fintech Payment Partnerships
Regtech & shariah compliance
fintech influencers & visionaries

DATUK SYED
ZAID ALBAR
Executive Chairman,
Securities Commission Malaysia (SC)

DR SAMI
AL-SUWAILEM
Acting Director General Islamic Development Bank Institute (IsDBI)
Chief Economist, Islamic Development Bank
NEAL CROSS
Chairman, Picturewealth
CHRIS SKINNER
Author "Digital Bank, Valueweb
And Digital Human"
FINTECH ECOSYSTEM ENABLERS SPEAKERS
RAJA
AL MAZROUEI
Executive Vice President
FinTech Hive, DIFC
HENK J. HOOGENDOORN
Chief OF Financial SECTOR Office
Qatar Financial Centre (QFC) Qatar
RUSLENA RAMLI
Director of Fintech and Islamic Digital Economy, MDEC
MELIH TURAN
Director of Fintech Strategy
Finance Office of the Presidency of Turkey
islamic finance & fintech EXPERT speakers
MASUMI HAMAHIRA
Ambassador to Malaysia & Technical Standards Committee member, Bitcoin Association
MOHAMED ROUSHDY
Founder, Fintech Bazaar
UAE
PROF DATO' DR AZMI OMAR
President & CEO
INCEIF, Malaysia
NOOR FARILLA ABDULLAH
Chief Strategy Officer, Bank Islam, Malaysia
MICHAEL GASSNER
Founder, IslamicFinance.de Switzerland
NIHAL ABUGHATTAS
Chief of Growth UABdigital
RESIDENT ADVISOR, IFC UAE
HASSAN WAQAR
CEO, MoneeMint, UK
ABE KARAR
Chief Digital & Strategy Officer Fintech Galaxy, UAE
MUFTI FARAZ ADAM
Chief Executive Officer & Head Shariah Advisor, Amanah Advisors, UK
ALMIR COLAN
Director, Australian Centre for Islamic Finance (AUSCIF) Australia
NOHA SHAKER
Founder, Egyptian Fintech Association Vice President, Africa FinTechNetwork Egypt
ANIL SAHA
Vice President, DBS Bank, singapore
DATO' BADLISYAH ABDUL GHANI
Executive Chairman Yasaar Group, President, (CIIF) Malaysia
HAMID RASHID
Founder & CEO
Finterra, Singapore
MUSHTAQ HUSSAIN
Advisor,
Rizq, UK
DR DALAL AAASSOULI
Assistant Professor of Islamic Finance and Associate Dean for Academic Affairs
Hamad Bin Khalifa University (HBKU), Qatar
DR ZAHARUDDIN RAHMAN
Founder, ShariahScreener.com Shariah Advisory Council, (SC Malaysia)
NIDA KHAN
CEO, Nash Fintech X Luxemborg
MOHAMMED NAQUIB
Co-Founder
Marhaba Defi, Australia
SULEMAN MUHAMMED
Head of Islamic Products & Segments, Muzn Islamic Banking, Oman
MOHAMAD SAWWAF
Co-Founder & CEO Manzil, Canada
RICHARD OLSEN
Founder & CEO Lykke, Switzerland
KHURRAM AGHA
Founder & CEO Aghaz Investments, US
DR MOHAMED ASHRAF IQBAL
Founder & CEO MindSpring Board Member, Waafi Bank LTD
MOHAMMED OBAIDULLAH
Lead Research Economist & Project Leader, Smart Economy Lab, IsDB Institute
DR FARRUKH HABIB
Co-Founder Managing Director Alif Technologies, UAE
AMOL BAHUGUNA
Senior Advisor, Digital Transformation, Digital Hub Fintech MENA, UAE,
HICHAME METATLA
Founder & CEO,
Mizen, France
MUJTABA KHALID
Head, Centre for Islamic Finance, (BIBF), Bahrain
SYAKIR HASHIM
SVP Business Operations,
Wahed
MOHAMMED ALIM
CEO, IBF Net Malaysia
AHMAD YOUNIS
Founder, TokenBench, Turkey
islamic fiNTECH LEADERS FORUM CHAIRPERSON
DR MOUTAZ ABOJEIB
Islamic Fintech Expert
ISRA
Content Manager,
Islamic Fintech Leaders Forum
expert masterclass leaders
UMAR MUNSHI
Co-Founder Ethis Group
Chairman, Islamic Fintech Alliance, Singapore
MUFTI YOUSUF SULTAN
Global Head of Shariah & Governance Ethis, Malaysia
DR HAZIK MOHAMED
Founder & Managing Director Stellar Consulting Group, Singapore
DR KINAN SALIM
Project Lead,
i-Connect Fintech in Islamic Fintech Malaysia
KEMAL PAYZA
PYZ Consulting , Germany
TICKET BENEFITS
- Custom Thought Leadership Webinar: View all live streaming sessions from our world-class speakers; Video On Demand is available
- Virtual Booths: View all product updates and demo; engage with our exhibitors through Live Chat and 1-1 Meetings
- Post-Event Access: Revisit the website anytime anywhere; all webinars and virtual booth contents are available for viewing after the event
FINANCIAL INDUSTRY EXECUTIVES
Senior Executives from financial institutions Banks, Insurance as well as industry-related service providers, consultants and lawyers
STARTUP FOUNDERS & KEY EMPLOYEES
Fintechs from all financial sectors – banking, payments, lending, regtech, security, cryptocurrencies as well as relevant neighboring industries
INVESTORS
VCs, business angels, accelerators, and incubators who are investing into the future shapers of the industry
REGULATORS & POLICY MAKERS
Key Executives from central banks and other leading government agencies