Building for a Sustainable Future
Kuala Lumpur, Malaysia | Hybrid
About Future Infra-Invest Summit
Future Infra-Investment Asia is expected to gathers some of the nation's leading multi stakeholders – governments, policymakers, businesses and private sector decision makers from developers, investors, consultants, engineers and constructors. The summit will present an excellent platform to present and discuss the latest infrastructure projects that will be established under the PPP 3.0 model as well as to showcase the latest innovations and to build new business opportunities and partnership.
Expert Speakers & Keynotes
Ziad Alexandre Hayek
World Association of PPP Units & Professionals, Switzerland
Alice Thuillier
SENIOR INVESTMENT OFFICER | INFRASTRUCTURE & NATURAL RESOURCES
International Finance Corporate (IFC), Singapore
Siobhan Das
American Malaysian Chamber of Commerce
Gan Boon Hean
GROUP CHIEF EXECUTIVE OFFICER
Leader Energy Pte Ltd, Malaysia
Douglas Zhihua Zeng
Eleazar E. Ricote
DEPUTY EXECUTIVE DIRECTOR
The Public-Private Partnership (PPP) Center of the Philippines
Ahmad Nadjme Yusuf
SENIOR VICE PRESIDENT | MONITORING & EVALUATION (DEVELOPMENT IMPACT ASSESSMENT)
Malaysia Development Bank (BPMB)
Jeremy Saw
DIRECTOR | GENERAL COUNSEL
Samarendra Singh
Asian Development Bank (ADB), Philippines
Sharifah Sazita Hamzah
Foong & Partners, Advocates & Solicitors, Malaysia
Sharifah Bakar Ali
HEAD OF STRATEGIC BUSINESS & MARKET DEVELOPMENT
UEM Edgenta Berhad, Malaysia
Lieven Jacquemyn
FOUNDER & MANAGING DIRECTOR
1nfra2030 Pte Ltd, Singapore
Vinash Gopalakrishnan
VICE PRESIDENT | BUSINESS DEVELOPMENT
Irman Boyle
Indonesia Infrastructure Finance (IIF), Indonesia
Mahmoud Al Khoshman
SENIOR PPP TECHNICAL ADVISOR
Raja Segaran
HEAD OF STRATEGY & RESEARCH
Malaysia Digital Economy Corporation (MDEC), Malaysia
Irfad
VICE PRESIDENT SENIOR HEALTH & PPP SPECIALIST
PT. SMI-Persero, Indonesia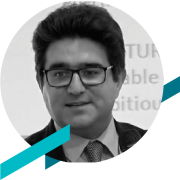 Nicolas J. Firzli
World Pensions Council, France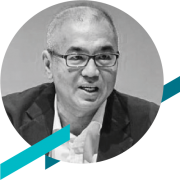 Dr. Guan Seng Khoo
VICE-CHAIR | THE ADVISORY COUNCIL
EU ASEAN Centre (EAC), Singapore Economic Forum (SEF), Singapore
More speakers to be announced soon!
Infrastructure Outlook
Digital Infra & Tech Enabled Infra
Energy Transition
Developing Best in Class PPP
ESG & Sustainability
Sector Focused Projects
This regional two-day conference brings together global decision makers, thought leaders, visionaries, disruptors as well as technology pioneers' providers to discuss future infrastructure and investment trends with regional & international leaders. From dedicated solution zones to curated meetings, thought provoking discussions creating an ecosystem for you to engage with the right decision makers in a way that permits you to deliver a compelling business case.
> BEST PRACTICES in changing the deficits in urban infrastructure by bridging the gap through dynamic public-private partnership.
> DEVELOP guidelines for crossborder projects to help countries in their efforts to enhance regional and global connectivity.
> ESTABLISH sound governance, effective regulations and legal structure to gain investor confidence.
> ENGAGE & CONNECT in a multitude opportunity with the government & project sponsors driving future.
C-Suits (CEO, CFO, COO, CRO)
Ministers & Government Officials
Project Owners & Operators
Global & Regional Lenders
Large Scale Investment Firms
Developers & Construction Companies
Institutional Investors (Pension & Sovereign Funds)
Renewable Energy
Bridges
Transport Infrastructure
Power
Rails
Education
Utilities
Ports
Healthcare
Roads & Highway
Airports
Digital Infrastructure (Data Centre)
28-29 June 2022 | Kuala Lumpur
© Copyright 2022. All Rights Reserved.